We're grateful to Rosalia Pierre for taking the time to submit this Love Letter.
---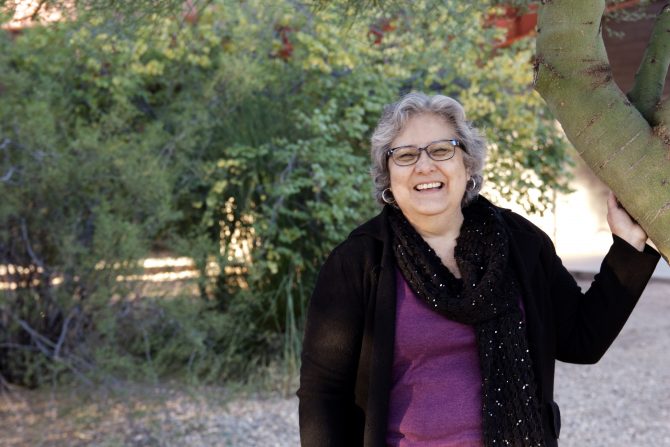 Why I love my library:
My relationship with libraries goes back to elementary school in rural New Mexico. Books became my mentors, my view to a wide world, knowledge, and entertainment.
Wherever I went I made sure my family had access to a library.
When I moved my family to Tucson to attend the University of Arizona our library was the Eckstrom-Columbus Library on 22nd Street. When I became a county employee, the El Pueblo Library on Irvington Road was my neighbor and I enjoyed many years there. Today, Martha Cooper Library is my newest library. I missed it during its recent renovation.
Every library has a different flavor and I enjoy them all.
Thanks for being my friends and good neighbors.
Indeed, I LOVE my library!!
Rosalia Pierre, MS, FNP-C
---
Listen to Rosalia read her love letter on Arizona Public Media's Arizona Spotlight. A huge thank you to AZPM's Mark McLemore for turning the written word into the spoken word for this project.
---
Love Letters to My Library is a collaborative project between Pima County Public Library and Rachel Miller of Love Letters to Tucson. Has the Library helped or changed you in some way? Does a particular location, service, or program hold a special place in your heart? Please tell us about it. Submit your Love Letter today to library.news@pima.gov.