We have some website maintenance scheduled for Saturday, May 28th, 7pm-10pm. The form to submit your questions for us, as well as other forms around the site such as Suggest a Purchase, will be temporarily unavailable during that time. You may run into a few other glitches during this time, and we apologize for any inconvenience!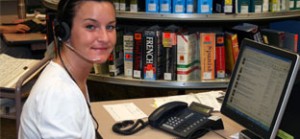 Please contact us with your comments or suggestions.
How do I get help? has links to community resources and Library FAQs.
The Reference Services guidelines have more information on the kind of help we offer.
By Phone
Call Infoline (520) 791-4010
Mon-Wed: 9am-8pm
Thu: 9am-6pm
Fri: 9am-5pm
Sat: 10am-5pm
Sun: 1pm-5pm
By Email