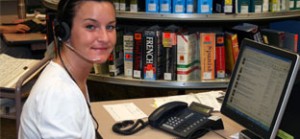 Please contact us with your comments or suggestions.
Our Hours & Locations page gives contact info for each of our branches.
How do I get help? has links to FAQs and resources. The Reference Services guidelines have more information on the kind of help we offer.
Please note: Borrowing History is currently not displaying titles from October 2016 onward. We are working on a fix to this problem. To see your entire history, please log in to the Classic Catalog with your library card number and PIN, and click on the "Reading History" button.
By Phone
Call Infoline (520) 791-4010
By Email