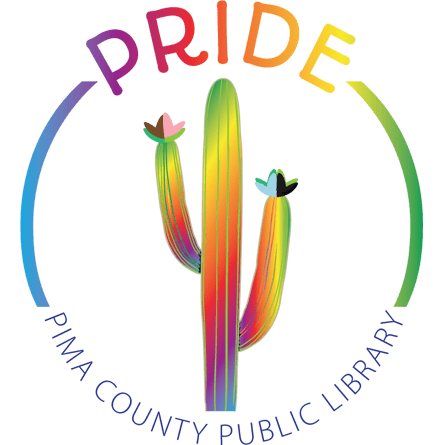 Be yourself, we're here for everyone!
How does your library uphold its values? Quite simply, we celebrate diversity and find strength in recognizing differences.
Since 1997, the Library's Lesbian, Gay, Bisexual, Transgender, Queer, and others (LGBTQ+) Services Committee (now known as Pride) has committed itself to providing welcoming, inclusive opportunities for everyone. It began with a passionate group of staff dedicated to upholding the Library's mission and the Library Users Bill of Rights, and best serving Southern Arizona's LGBTQ+ library users.
LGBTQ: Staff Picks Masonry Block