MyPCPL app - Carry the Library in your pocket
The Pima County Public Library mobile app makes it easy to find and rate titles, place holds, renew, create lists, and get information about our libraries.
Quickly search the collection
Zero in on titles you're looking for
Browse bestsellers, new arrivals, and recently reviewed
Get details on any title, including availability, number of copies, formats we have, descriptions, community reviews, and ratings
Place holds
Check to see if your holds are ready for pick up
Find and download eBooks and audiobooks
Instantly check due dates
Renew your items
Check library hours
Find the library closest to you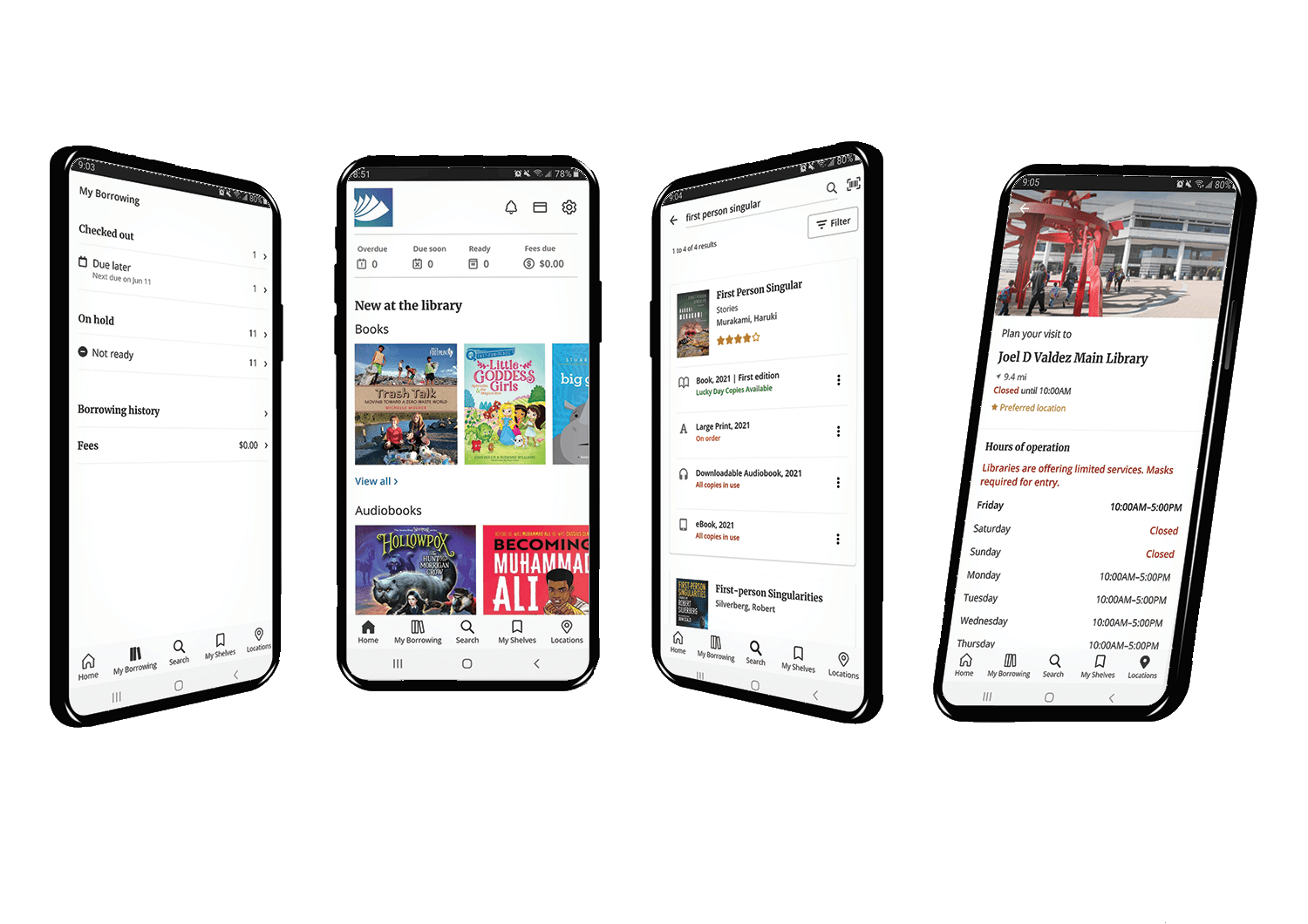 We have apps for digital media, research, and learning. Using the Library's online resources has never been so easy!