When you're looking for information on a topic, your first instinct is probably to search the catalog. What do you do if everything on that subject is checked out, or you just can't find what you're looking for?
The online resources that are available to (pretty much) all Pima County Public Library card holders anywhere and anyone using a computer in the library can fill in the gaps that print materials leave, whether they're unavailable or just not there (BTW, you can request anything you think would be useful to yourself and the community, but it might not always be prompt or available).
In the meantime, do you have a requirement for non-googleable results, or want something that is more reliable than Wikipedia? These could be good for you:
For general research on a topic, try Academic OneFile. This is where you can find analytical essays and news/magazine articles about your topic. 
Looking for the story of particular people or families? Have a look at Ancestry Library Edition (only available in the library) and Genealogy Connect. They not only have records and family collections, but books and other materials about certain groups and time periods. You can even go on the Arizona Genealogy site and find birth and death certificates from over a century ago. 
After non-family-specific primary sources? Things like newspapers and court decisions, are easily accessible via the Arizona Digital Newspaper Program, or Chronicling America (the Library of Congress' historic digital newspaper collection).
If you're searching for general information about a specific, person, place, or event in history, or if you're looking for a catch-all that will give you a really pretty, easily navigable subject page about your topic, you want to start with the In Context series. Biography In Context, World History In Context, and US History In Context are all identical in the way they present their information, but might give you different results as you search them. This is where you will find entries from specialized encyclopedias alongside research journals, news articles, video and audio recordings, photos and other images, primary sources, and various other information types to use. 
Need videos? Try out both InstantFlix and Kanopy.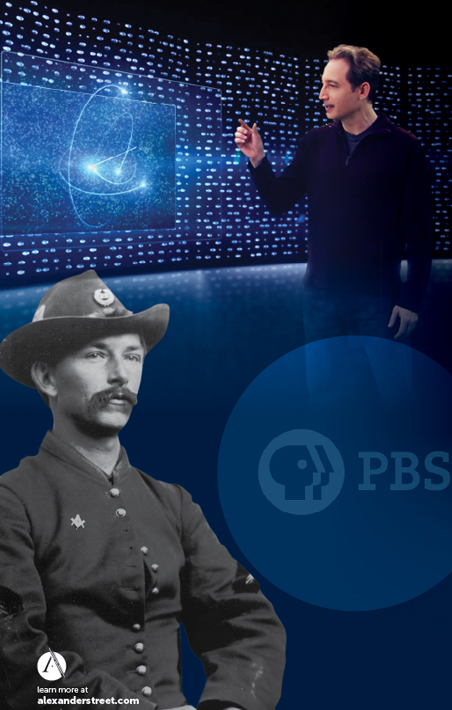 InstantFlix boasts a catalog of hundreds of films from 3 minutes to 3 hours, some independent, some from major film companies. You can find documentaries and classic films there. Kanopy similarly features a large catalog of independent, international, and documentary films, including some of PBS's more familiar series and one-off documentary features. Unfortunately, this is not where you go if you're looking for Sherlock or Midsomer Murders. You'll have to check those out on DVD.
A few more places to pop into:
Culture Grams is a catch-all place for information about individual countries, American states, and Canadian provinces. Check there if you're looking for a national anthem or holiday traditions.
Melton's Encyclopedia of American Religions is a specialized encyclopedia that opens your eyes to way more than you thought you knew. And if you want to know more, check out the World Religions Reference Library.
The World War II Reference Library, produced by the same publishers, is a very detailed, searchable resource for finding tons of information about the war in both theaters, including the lead-up to it and its aftermath.
Still not sure what you're looking for? Check out the complete E-Library to see for yourself what options you have available to you.
Questions? Call Infoline at 520 791 4010, or contact Ask A Librarian!
What do you want to know? Any tips you'd like to share? Let us know in the comments what you'd like to see in future installments!
And if you haven't, check out our previous tips of the week!