Bienvenidos a la Biblioteca
Welcome video in Spanish.

Welcome Video in Arabic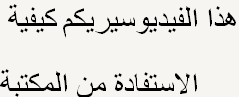 Welcome Video in Somali
Welcome Video in Maay Maay

Námaste
Welcome video in Nepalese.

---
About this Project
The Welcome to the Library project is an effort of the Library to build relationships with refugee and other non-English speaking communities in Pima County. Learn more about this project:
The videos were produced in collaboration with: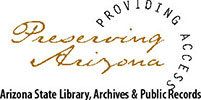 These videos are available thanks to a grant from the Arizona State Library, Archives and Public Records Agency, a division of the Arizona Secretary of State, under the Library Services and Technology Act, which is administered by the Institute of Museum and Library Services.