Joel D Valdez Main Library
Closed
until 10:00am today
---
Monday 
10:00AM - 6:00PM
Tuesday 
10:00AM - 6:00PM
Wednesday 
10:00AM - 6:00PM
Thursday 
10:00AM - 6:00PM
Friday 
10:00AM - 5:00PM
Saturday 
Closed
Sunday 
Closed
Joel D Valdez Main Library does NOT have any COVID self-test kits available.
101 N. Stone Ave.
Tucson, AZ 85701
Manager, Em DeMeester-Lane
Holidays and Closures
Lincoln/Washington Presidents' Day

Monday, February 21, 2022

Easter

Sunday, April 17, 2022

Memorial Day

Monday, May 30, 2022

Independence Day

Monday, July 4, 2022

Labor Day

Monday, September 5, 2022

Veterans Day

Friday, November 11, 2022

Thanksgiving

Thursday, November 24, 2022

Thanksgiving

Friday, November 25, 2022

Christmas

Monday, December 26, 2022
About Joel D Valdez Main Library
Bus Routes: 1-4, 6-10, 12, 16, 18, 19, 21-23, 25, 81-83, 101-105, 107-110


I-10E Speedway exit, left to Stone, turn right. Underpass to Alameda, right. Library garage on left.

I-10W Congress exit, right to 6th. Left on Alameda. Library garage on left.

Broadway Head W under underpass. Take the right fork (Toole Ave). Go to 2nd light another fork. Left to Alameda. Library garage past Stone on left.

S 6th/E 22nd N on 6th past Broadway to Alameda. Left on Alameda. Garage past Stone on left.

Parking garage: 45 W Alameda St (West of Stone)

Garage hours: Mon–Fri: 6:30am–6pm; Sat–Sun: CLOSED

Rates: First hour free. Payment must be credit or debit card--No cash. Mon–Fri: $1/hour; Special event: $5/day; Overnight: Fees accrue. Call Park Tucson at 520-791-5071 for overnight rates. 

Meters: All meters are $1/hour and are enforced Mon–Fri 8am–5pm. Metered parking is free after 5pm on weekdays and all weekend.

The Lower Level Meeting Room and Children's Meeting Room are currently closed.

The Santa Rita Room, Tucson Room, and Rincon Rooms are open:


Walk-up only; no reservations
Masks must be worn at all times inside study rooms
Two (2) people maximum in a study room at one time
Two (2) hour maximum per day

Facility: automatic/power-assisted doors; accessible restroom; accessible parking; area of refuge. 

Tech/Equipment: Induction Loop; large type keyboard; MAGic Magnification software with speech; assistive technology workstation-Wynn Wizard, Dragon Naturally Speaking, and JAWS Screen Reader; Braille embosser/printer/scanner/software; OpenBook software; OCR scanner. 


The Library is committed to providing customers with equal access to collections, services, programs, events, and facilities. 

At Joel D Valdez Main Library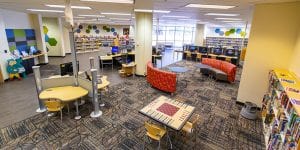 Children's Room
---
The Children's Room on the first floor has a huge selection for children of all ages.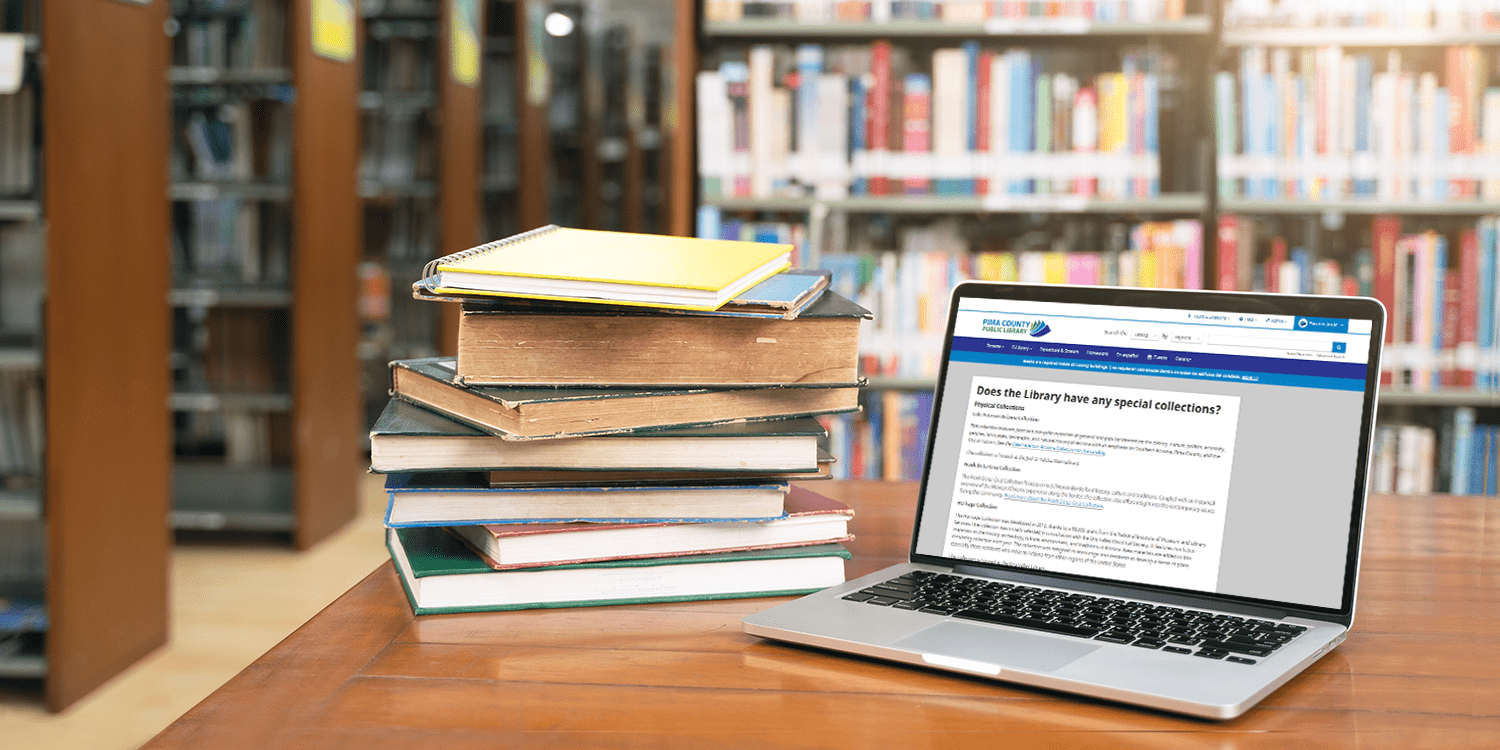 Special Collections
---
Main Library is home to the Cele Peterson Arizona Collection and the Steinheimer Collection
New at Joel D Valdez Main Library
Apply online for an eCard and get access to the great resources the Library has to offer!