A couple tips ago, we talked about the E-Library, opens a new window, and good resources you could use in the E-Library for any interest or need you had that was history related.
This time, we're looking at what's in the E-Library for kids!
Just as there is for adults, there's something in every category for kids, whether it's research related or just for fun. Here are some good places to find tools and resources for young readers up to the eighth grade.
For School 
Even the youngest little researchers can find tools to help them gather information through the E-Library.
If they are already reading, send them to Britannica Library Edition, opens a new window. From there, they can go right to the Children's portal. This is where you'll start to see chunks of text about any research topic, and it also has games and puzzles. There are tons of features to help a young elementary-aged researcher get started on a project. If your young reader is better at Spanish or another language, it's easy to translate any page right there in the article. Or they can use Enciclopedia Britannica Escolar, opens a new window, which is completely in Spanish!  And if they need a general information resource but can't use an encyclopedia, they can find similar results in Gale Elementary (formerly Kids Infobits), opens a new window, which can be translated into twelve languages.
Some other good resources to know: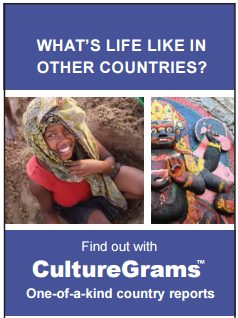 CultureGrams, opens a new window is a catch-all place for information about individual countries, American states, and Canadian provinces. Check there if you're looking for a national anthem or holiday traditions. You can also find population info, popular foods and traditions, and other information for a country or state report.
Similar to the science projects section of World Book Kids, Science Buddies, opens a new window is a free website with science project guides and other science information directed primarily at elementary- and middle school-aged kids.
Need homework help? Brainfuse, opens a new window is a site where anyone can connect to an online tutor, whether they are in kindergarten or college. Every day, from 2-11pm, tutors are available to work with kids in most subjects.
Taking an entrance exam for a special high school or need to take the Independent Schools Entrance Exam? Check out Testing and Education Reference Center, opens a new window.
For Fun!
If you're looking for fun things to read, especially for younger people who could benefit from digital read-along books, try out ABCMouse, opens a new window (only available in the library) and Tumble Book Library, opens a new window. Tumble Book Library also has chapter books and novels for tweens and young teens. Everything here is available for your use anytime; no checkout necessary!
For more, see what's available here:
Overdrive Kids, opens a new window - single use, checked out ebooks and audiobooks for younger readers.
RBdigital Magazines for Kids, opens a new window - read complete magazines like Highlights and Cricket, either in your browser or downloaded onto a device.
Other Magazines - look in MasterFILE to find Jack & Jill magazine, opens a new window and Ladybug magazine, opens a new window.
IndieFlix, opens a new window - find independent and mainstream films ranging from three minutes to thirty hours, filtered by age-group.
Kanopy Kids, opens a new window - find familiar and new faces in movies from the past and present, and all over the world. 
Still not sure what you're looking for? Check out the complete E-Library to see for yourself what options you have available to you.
Questions? Call Infoline at 520 791 4010, or contact Ask A Librarian!
What do you want to know? Any tips you'd like to share? Let us know in the comments what you'd like to see in future installments!
And if you haven't, check out our previous tips of the week!