Are you a ravenous romance reader? The Library's streaming book product RomanceBookCloud

, opens a new window

is definitely made for you.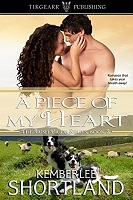 With unlimited, anytime access to nearly 2,000 online books and a constantly growing collection, RomanceBookCloud is destined to provide countless hours of joy.
Here's what you need:
A computer, laptop, tablet, or smartphone

An internet connection (you must be connected to read—no offline reading)

A library card (you'll be asked for a number and PIN)
You don't download the books; instead, you read the books online. The great thing is that you have 24x7x365 access to the entire cloud of RomanceBookCloud titles wherever there's an internet or cellular data connection. No holds, no waitlists, just click and read!
Get started:
Access RomanceBookCloud on our eBooks page or this direct link.

Browse to your heart's content

Click or tap a cover

Select "read online" to start reading, or add it to your favorites to read later (on the same computer or device without clearing your cache)

When the ebook opens, tap the right side to turn pages

Use the menu to change your settings or jump ahead

When you're done, move on to the next book!
With RomanceBookCloud, you can access books we don't have on other platforms, often from publishers we might not have access to through OverDrive. These include books from small presses, publishers for certain communities (including Bold Strokes Books, founded by lesbian romance author Radclyffe), indie authors, and international publishers. The catalog is currently set, but is bound to grow as RomanceBookCloud settles in. 
So check it out today! Click the link, find a book, and go from there. It's that easy. No checkouts, no holds, no waiting. 
Happy reading, romance lovers!