Woods Memorial Library is organizing a youth-led Health Action Team where you will use art, writing, and the media arts to change the conversation in Tucson about youth mental and physical health. The projects you create will help the library in its mission and make a positive impact on you and your community.
Projects start September 10, 2022 and run through the school year. Writing and art workshops, conversations and planning are Saturdays 2-5 pm. Open Labs are Wednesdays after your school ends until 5:30 pm.
Youth interns age 14 to 22 will receive an $800 stipend.
Projects can include:
photo and video journalism
podcasting and conversations
book trailers and short films
social media advocacy
creative non-fiction
zine making and low-tech media
poetry and writing
art and photography
2D and 3D design
We are no longer taking applications for the Health Action Team this year.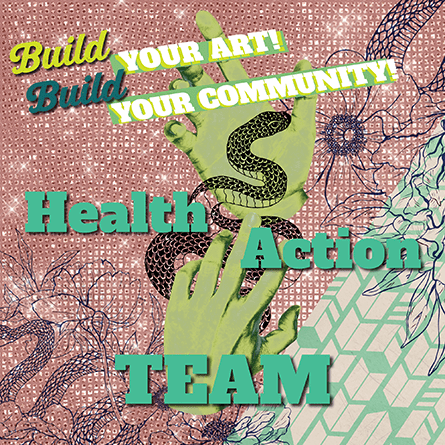 Examples of what you can do
This summer, we held a pilot Health Action Team and 13 youth worked on projects with the Pima County Health Department, the Tucson Poetry Society, author Marge Pellegrino, Arizona Youth Partnership, Pima County One-Stop, and artists Vana Lewis, Curt Kiwak, and Josh Banno.
Emily H. was an intern this summer. Here is some of the content she created:
OpenShot is a video editor installed on your laptop.
This project is supported by the Arizona State Library, Archives & Public Records, a division of the Secretary of State, with federal funds from the Institute of Museum and Library Services.