We invite you to be a part of Southwest Books of the Year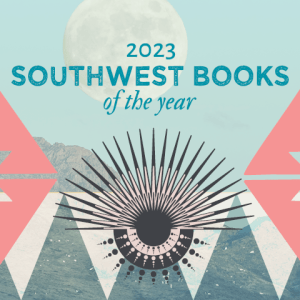 Readers across the Southwest LOVE regional literature, be it fiction and mystery, natural history, poetry, history, art, or food. Our corner of the world demands to be written—and read—about.
That's why Pima County Public Library has published Southwest Books of the Year for more than 4 decades. This publication stands alone as the nation's only ongoing guide to everything current and contemporary in the literature of our region.
We want you to be a part of it!
Submit review copies of relevant titles for this year's edition by October 6, 2023. Relevant titles include books set in the southwest or about the southwest, published any time between October 2022 – November 2023.
Postmarked by October 6, 2023 and mailed to:
Pima County Public Library
Attn: Margie Trujillo-Farmer
101 N. Stone Ave.
Tucson AZ 85701
Southwest Books of the year reviewers are looking for well-written books with popular appeal that are focused on the southwest. Additional criteria may be applied within the given categories, including, but not limited to the following: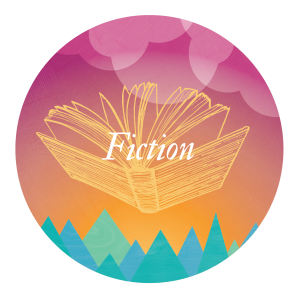 Previously Participating Publishers
Algonquin Books
ArcadePublishing
Arte Público Press
Ballantine Books
Bandit Press
Barefoot Books
BearManor Media
Blue Moon Publishers
BOA Editions, Ltd.
Brash Books
Candlewick Press
Charlesbridge Publishing
Chelsea Green Publishing
Cinco Puntos Press
Counterpoint Press
Crown Publishing Group, The
Curiosity Quills Press
Ecco
Flatiron Books
Four Way Books
FSG Originals
G. P. Putnam's Sons
Grand Canyon Association
Graywolf Press
Greater Tucson Fire Foundation
Grove Atlantic
Knopf
Little Brown & Company
LPD Press
Midnight Ink
Minotaur Books
Monacelli Press, The
Mulholland Books
Museum of New Mexico Press
Nan A. Talese
Neal Porter Books
New Press, The
Pen-L Publishing
Poisoned Pen Press
powerHouse Books
Public Affairs Books
Published by the Author
Random House
Reclmation Press
Red Hen Press
Rio Grande Books
Rio Nuevo Publishers
Riverhead Books
Saga Press
Sasquatch Books
Second Story Press
Seventh Street Books
Skyhorse Publishing
St. Martin's Press
Sterling Children's Books
TCU Press
Texas A&M University Press
Texas State Historical Association
This Earth Press
Thrums Books
Torrey House Press
Touchstone
Twin Feather Publishing
TwoDot
University of Arizona Press
University of Nebraska Press
University of Nevada Press
University of New Mexico Press
University of North Texas Press
University of Oklahoma Press
University of Texas Press
University Press of Colorado
Viking
W.W. Norton & Company
William Morrow