Congratulations to the Pima County Health Department and the Library Nurse Project for being awarded with the 2014 American Public Health Association's Lillian Wald Service Award!
The public health nurses from the Library Nurse Project were h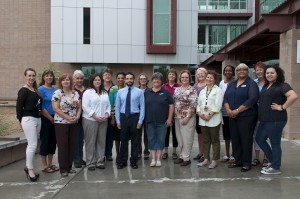 onored for their dedication, service, and commitment to bringing health services closer to the community for library patrons and Pima County residents.
The Pima County Public Library launched the Library Nurse Project in partnership with the Pima County Health Department in January 2012.