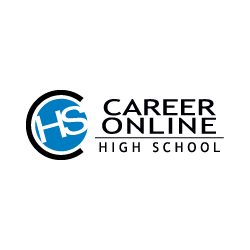 On Wednesday, January 15, 2020, more than 100 people gathered at the Nonprofit Library at the Community Foundation Campus to celebrate the 3rd graduating class of the Library's Career Online High School Program. Spirits were high as 13 graduates, donned in cap and gown, accepted their diplomas. A total of 20 students graduated in 2019, and these 13 were able to attend the ceremony.
Pima County Board of Supervisors Chairman Richard Elías offered opening remarks. When he asked "If you're proud of the graduates in this room, stand up and let it be known," everyone stood, and cheers and applause erupted. The evening was one of great joy!
Launched in 2016, Career Online High School offers adult learners, age 22+, to earn a fully accredited high school diploma and a career certificate in one of multiple high-demand fields, including home health care, office management, child care, and food and hospitality. The program has been wildly successful! As of October 2019, 75 students are currently enrolled. In total, 43 have graduated. Here's what some of them have had to say:
"I just enrolled in a certificate program to become a Certified Pharmacy Technician. I'm currently working at a local pharmacy to gain experience."
Thank you for the support. I really appreciated the encouraging emails along the way."
"I just wanted to get it done. I wanted to prove to myself that I could do it, and I did."
"I got accepted into Pima Community College. I'm so glad this program is accredited!"
"I finished taking placement tests for admission to Pima Community College. I want to pursue my Associate of Science in Construction Science. I'm also thinking about obtaining my Associate in Business degree. These goals all came about because of my experience in the Career Online High School program."
"I couldn't hold back the tears. It felt so good to hear my kids say, 'Mom, I'm so proud of you.'"
"I'm very grateful for the help that the Library has given me. New doors have opened in my life. I'm here in college now."
"The Library gave me a second chance."
The Library wishes to thank the Pima Library Foundation, the Friends of the Pima County Public Library, the Friends of the Oro Valley Public Library, and the Friends of the Green Valley and Sahuarita Libraries for their generous support of Career Online High School.