Servicios Limitados  a partir de lunes 1 de junio del 2021
¡Bienvenidos a la biblioteca!
Los servicios son limitados.
Las precauciones de salud y seguridad siguen vigentes
---
Todas las personas deben usar cubrebocas dentro de las bibliotecas. Mas información a continuación.
Se le tomará la temperatura antes de ingresar. Si tiene una temperatura de 100.4 grados o más, no podrá ingresar.
La ocupación es limitada. Las personas que deseen ingresar a la biblioteca deben esperar en fila.
Se recomienda un distanciamiento físico de 6 pies de cualquier otra persona.
Servicios actuales ofrecidos
---
El personal ayuda con preguntas desde una distancia física segura.
Examine los estantes.
Recoja y compruebe sus pedidos.
El uso de la computadora está limitado a 1 hora por día.
Autoservicio, pago de impresiones, envío de faxes y fotocopias.

Aceptamos efectivo. Se aplican tarifas normales por estos servicios.

El recoger sus pedidos está disponible afuera y en la comodidad de su auto en la acera.
Wifi disponible.
La impresión inalámbrica está disponible, se aplican tarifas.
Aproveche los servicios en línea
---
Obtenga una tarjeta electrónica: ¡Utilice los servicios en línea de forma gratuita!
Colocar reservas en artículos de nuestro catálogo
Descargar y transmitir: libros electrónicos, audiolibros, revistas, cómics, películas, TV, documentales, música
Biblioteca electrónica: investigación, habilidades laborales, aprendizaje a su propio ritmo, periódicos
Aprender en casa: tareas y apoyo escolar
Se siguen ofreciendo programas en línea / virtuales
Servicios no disponibles actualmente
---
Las salas de reuniones y de estudio están cerradas.
No hay programas o eventos en persona.
Horario de la Biblioteca
Lunes a viernes
10 am to 5pm
Martes a sábado
10 am to 5 pm
No entrada publica
Cerrado temporalmente
Biblioteca Caviglia-Arivaca

Biblioteca Dewhirst-Catalina

Biblioteca Dusenberry-River

Biblioteca Eckstrom-Columbus

Biblioteca Flowing Wells

Biblioteca Himmel Park *

Biblioteca Joel D. Valdez

Biblioteca Joyner-Green Valley

Biblioteca Kirk-Bear Canyon

Biblioteca Miller-Golf Links *

Biblioteca Oro Valley Public *

Biblioteca Quincie Douglas

Biblioteca Richard Elías-Mission

Biblioteca Salazar-Ajo

Biblioteca W. Anne Gibson-Esmond Station

Biblioteca Wheeler Taft Abbett Sr. *

---

*Hasta las 6 pm en miércoles

Biblioteca Martha Cooper

Biblioteca Murphy-Wilmot *

Biblioteca Nanini *

Biblioteca Sam Lena-South Tucson

Biblioteca Valencia

Biblioteca Woods Memorial

---

*Hasta las 6 pm en miércoles

 

Biblioteca Santa Rosa

---

Servicios actuales en esta localidad, lunes a viernes de 10 am a 5pm:

Recolección de espera en la acera, en el área de afuera
Servicio de comida Grab N Go
Asistencia de copiado, impresión y envío de faxes en el área de espera afuera.

 

No hay servicios al publico

---

Biblioteca El Rio

Biblioteca Frank De La Cruz-El Pueblo

Biblioteca Sahuarita

Biblioteca Southwest

---

 
Acerca de las máscaras, el distanciamiento físico y las comprobaciones de temperatura
---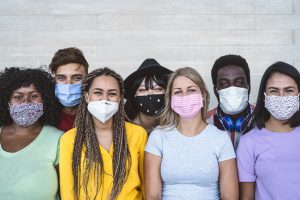 El Condado de Pima requiere que use un cubrebocas oficial y ajustado sobre su nariz y boca para ingresar a los edificios de la biblioteca.
La siguiente información fue enviada a todo el personal del condado por el administrador del condado Chuck Huckelberry el viernes 14 de mayo de 2021:
De manera inmediata:
Miembros del público que accedan a los edificios del condado aún deben usar el cubrebocas.
Se requiere que empleados del condado que probablemente entren en contacto con el público que no estén vacunados usen el cubrebocas.
Empleados del condado que no estén vacunados es requerido usar su cubrebocas.
Cuando se encuentre dentro de un edificio del condado y no esté asegurado que el público o sus compañeros de trabajo estén vacunados, el uso de cubrebocas es obligatorio.
La ley estatal otorga al condado la autoridad para exigir el uso de máscaras.
Procedimiento administrativo de la Junta de Supervisores 23-54, la revisión de bienestar y chequeos temporales para proteger y salvaguardar el lugar de trabajo durante el brote del nuevo coronavirus (información sobre controles de temperatura y recubrimientos faciales en el condado de Pima)
Si tiene preguntas, favor de llamar al Infolinea al 520-791-4010.