Libraries are offering limited services during the Coronavirus pandemic.
---
Library Hours:
Monday, Tuesday, Thursday, Friday, 10 am–5 pm
Wednesday, 10 am–6 pm
There is no browsing in person right now, so please place holds to get items! Read more.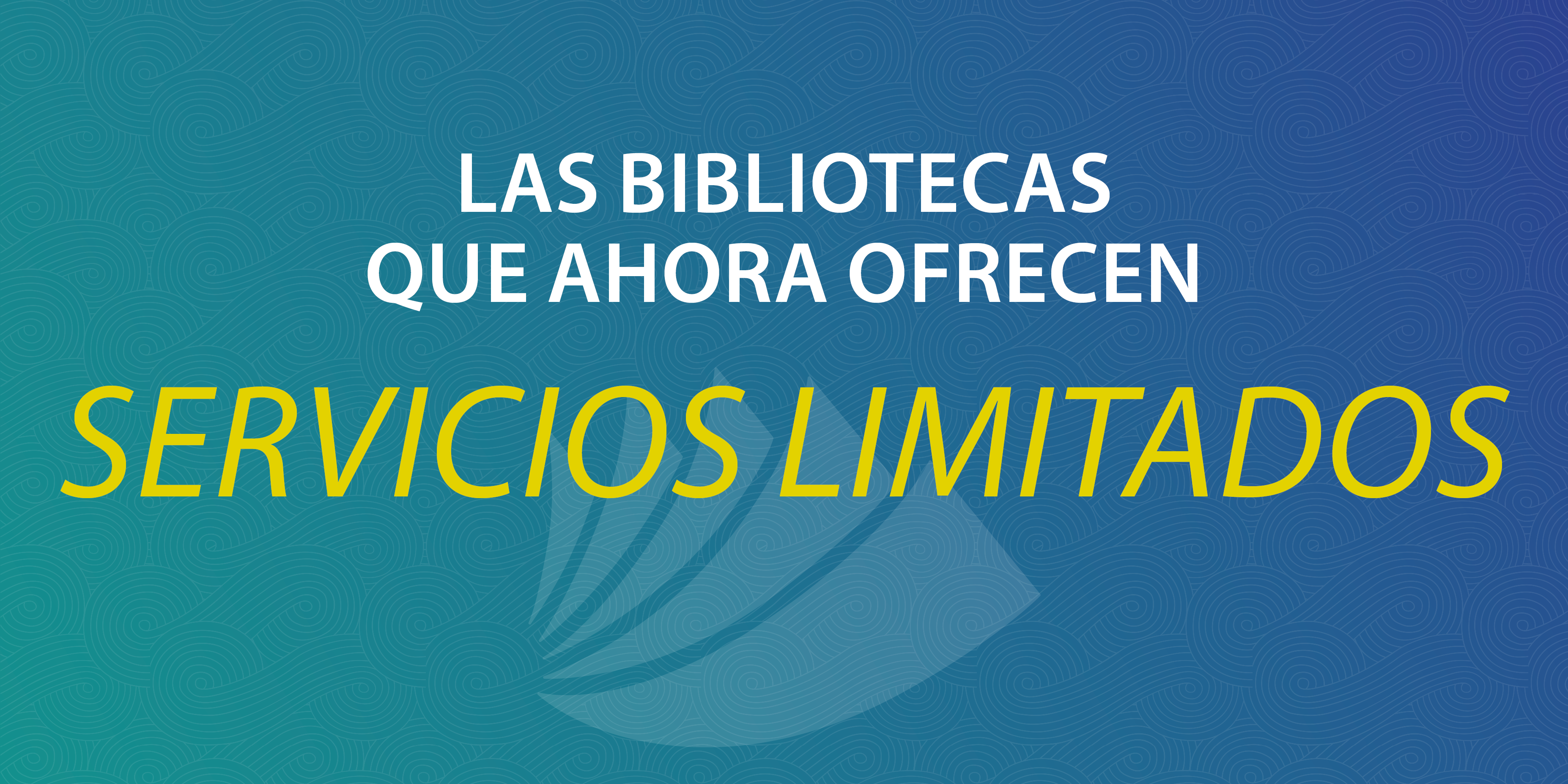 The Library has instituted the following regionally-based service model to minimize exposure to COVID-19.
Public entry is allowed for a
maximum of one (1) hour

with mask and temperature check for these services:
Computer use: Initial session limited to 30 minutes. Sessions may be extended for up to 30 more minutes if computers are available.
Printing, copying, faxing: 1 hour limit
There is no browsing, and no one can use the Library for reading, studying, or meeting with others.
There is no browsing of the shelves at any library at this time. To get items, please place holds online or by calling Infoline at 520-791-4010, and we will tell you when the items are available for pick up.
When they are ready, staff will pull them and check them out for you. You are not able to pull your holds yourself. People coming by to pick up holds will come and go quickly.
Also, please note:
Meeting rooms and study rooms are still closed.
There are no in-person programs or events.
Please return items to the outdoor book drop. Staff cannot take them from you.
Staff will help you with:
Curbside service
Holds pick-up
You can get curbside service! Staff will help you outside the building, and in most cases, you won't even have to get out of your car.
Watch for the curbside service signs for instructions on how to let us know you're here, and we will check out your holds for you and bring them out to you.
All libraries

except the following

are allowing entry for the services listed above except:
El Rio Library (closed until further notice)
Himmel Park Library - Curbside service / holds-pick up only

Staff will help you outside the building.
Sobre los servicios limitados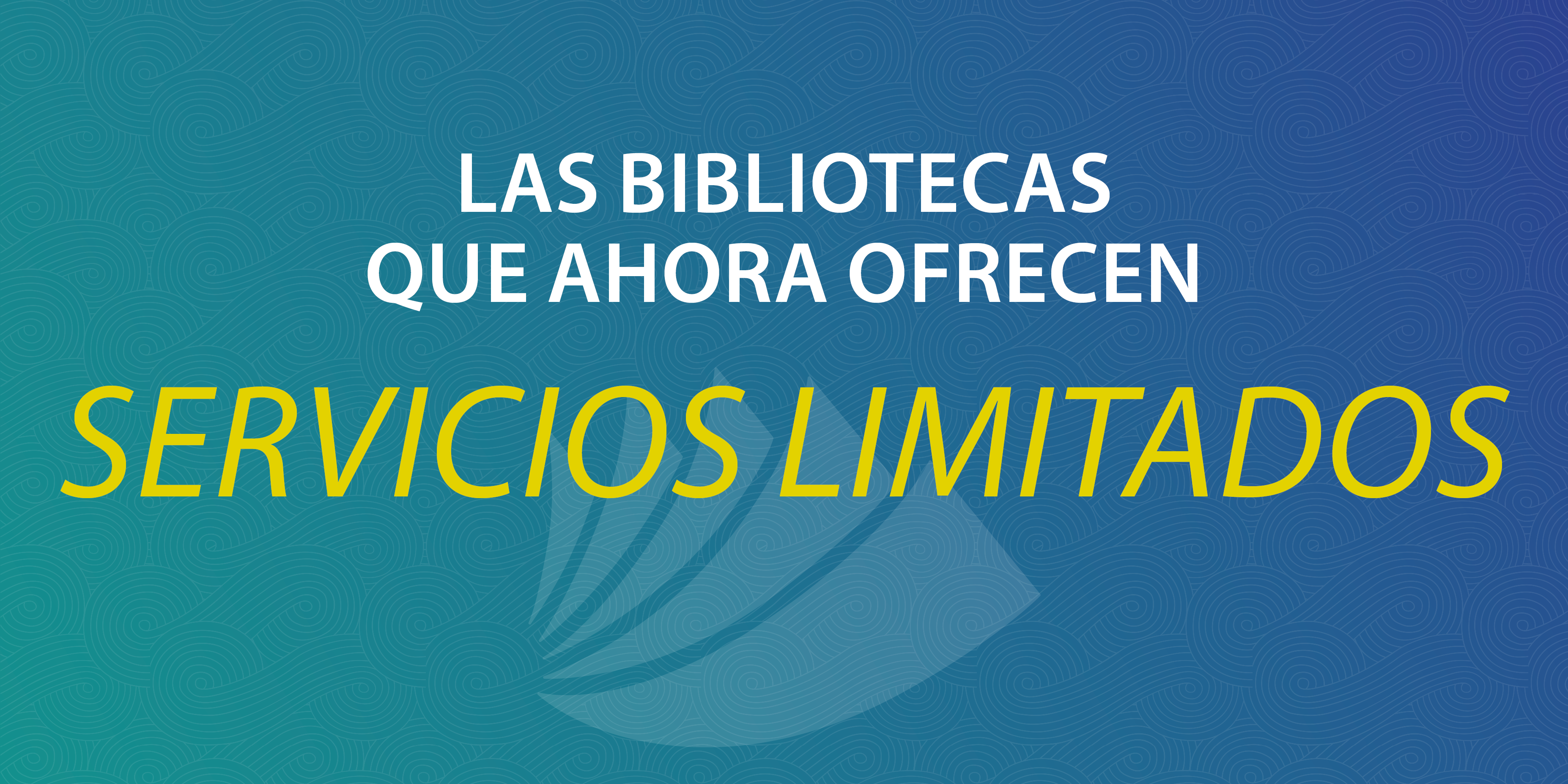 Infolinea está aquí para responder a sus preguntas. Favor de llamar al 520-791-4010.
Se permite la entrada al público por un máximo de una (1) hora con máscara y control de temperatura para estos servicios:
Uso de la computadora: Sesión inicial limitada a 30 minutos. Las sesiones pueden extenderse hasta 30 minutos más si hay computadoras disponibles.
Impresión, copia, fax: Límite de 1 hora
No se puede navegar, y nadie puede usar la biblioteca para leer, estudiar o reunirse con otros.
No se puede hojear las estanterías de ninguna biblioteca en este momento. Para obtener artículos, por favor, coloque las retenciones en línea o llamando a la línea de información al 520-791-4010, y le diremos cuando los artículos estén disponibles para ser recogidos.
Cuando estén listos, el personal los sacará y los revisará por usted. Usted no puede tirar de las retenciones por sí mismo. La gente que viene a recoger las cosas irá y vendrá rápidamente.
También, por favor, tenga en cuenta:
Las salas de reuniones y de estudio siguen cerradas.
No hay programas o eventos en persona.
Por favor, devuelvan los artículos a la entrega de libros al aire libre. El personal no puede quitárselos.
El personal le ayudará:
Servicio en la acera
Sostiene la recogida
¡Puedes conseguir un servicio en la acera! El personal le ayudará a salir del edificio, y en la mayoría de los casos, ni siquiera tendrá que salir del coche.
Busque los carteles de servicio en la acera para instrucciones de cómo hacernos saber que está aquí, y nosotros revisaremos sus bodegas por usted y se las traeremos.
Todas las bibliotecas,
excepto las siguientes

, permiten la entrada a los servicios mencionados anteriormente, excepto:
Biblioteca El Río (cerrada hasta nuevo aviso)
Biblioteca Himmel Park - Servicio de recogida en la acera / sólo para los que se retrasan

El personal le ayudará a salir del edificio.
Vea un mapa de todas las horas y ubicaciones de la biblioteca