Do you love your library? Do you love t-shirts? How about bags and keychains?
We've got the thing for you!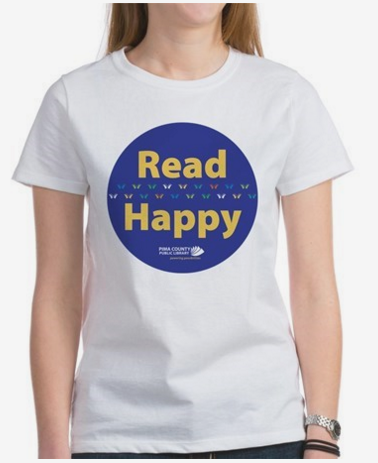 Pima County Public Library has lots of new merchandise on Cafe Press, where you can buy shirts in all shapes and sizes, for yourself, your friends, your kids, random strangers on the street, anyone! Don't wear t-shirts and sweatshirts? You can explore the collection of bags, drinking options and keychains available for purchase.
Pima County Public Library on Cafe Press!
We're just getting started, so keep checking back for more options!
Edit, September 21, 2017: You can now get all kinds of gear featuring our LGBT Services Committee's rainbow logo!