The Library app is getting an upgrade, and it will roll out starting on May 4 for users of Apple iOS devices -- iPhones and iPads.
With the new app, you will be able to better see your borrowing information and item availability.
Home screen
There will also be an upgrade to the home screen, with better top navigation, which will allow you to discover what's new at the library.
Personalized dashboard
The top of the screen will house your personalized dashboard, so you can see a snapshot of your library account easily.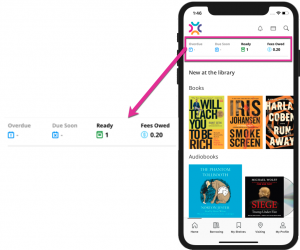 Barcode 
Tapping the card icon on the home screen displays a digital version of your library barcode. You can use this barcode to check out when you are at the library. This screen is also accessible anywhere in the app when the device is held horizontally.
Search improvements
Grouped search will let you easily see all the formats of a title your library holds, which can be easily filtered. You can also scan the ISBN of any item to check to see if it is available at your library
This upgrade will be for iOS. Android users can expect an upgrade later in the year.