A message from our Friends (of the Library, that is)!
---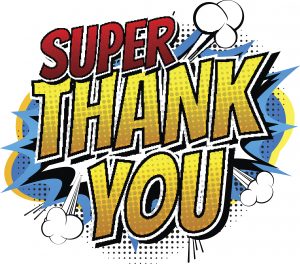 Thank you for being our Friends!
This year, the Friends of the Pima County Public Library donated $240,000 to support the Library's Summer Reading Program, and many other exciting events for all ages!
But none of it would be possible without our dedicated members, volunteers, and avid book sale customers, who help us enhance Library services and programs, and spread a love of reading and learning in our wonderful community.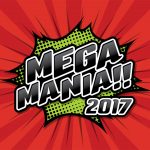 How, you ask? Well, take MegaMania for example.
Now, in its seventh year, this signature Library event is just one of the fun programs the Friends support.
An afternoon of free, family-friendly activities, workshops, games, and presentations, this event is nothing short of amazing. In fact, it's the only free comic-con style event of its kind in Southern Arizona.
On Saturday, July 15 from 1–6pm, swing by Pima Community College Downtown to experience all the event has to offer, including:
Make your own cosplay costume
Hang out in the gamer's den
Learn how to make armor and steampunk jewelry
Enroll in the Lightsaber Academy to master the latest swordplay techniques
Enjoy live performances
Visit the Library's website to see a complete MegaMania!! schedule.
Showing your support for MegaMania!! and all the great Library programs made possible by the Friends of the Pima County Public Library is easy:
Join the Friends today!
Memberships start at just $20.  Mail your Friends' membership application to 2230 N. Country Club Rd. Tucson AZ 85716.
Volunteer!
Volunteers are the heart and soul of the Friends.  The Friends raise money for the Library by selling books. Most volunteers are active in the actual business of selling books, whether that's at a community sale or the book store, through online sales, or other venues.
Buy Books!
The next Friends Book Sales are August 5 from 8–12 am (members only – you can join at the door for as little as $20) and August 12-13 from 8–12am (Community Sale).
Did you know that the Friends sell books online? Check out the selection, beat the heat, and have your choice mailed to you.  Or, if you are in Tucson, give the Friends a call at 520-795-3763 and you can stop by and pick up your book purchases at their warehouse on N. Country Club Rd.