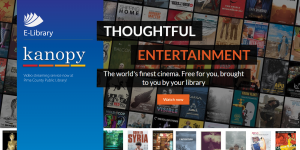 We are excited to announce that Kanopy Streaming Video has added hundreds of educational and acclaimed documentaries and historical series from A&E and HISTORY!
Access an entire series for just one of your ten monthly credits!
Road to 9/11
The Secret History of Air Force One
Hunting Hitler
Born This Way
Cold Case Files
Learning to Skateboard in a Warzone
...and more!