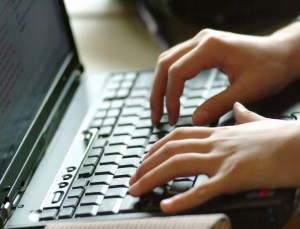 If you are a representative of a nonprofit organization and want to delve in to the world of nonprofit grantseeking, I would highly recommend that you start with watching the Foundation Center's free introduction to grantseeking. You will learn about what your organization needs to do to be ready to seek a grant, what types of private grantmakers exist and how that affects your chances of getting a grant with them, as well as understand how to use the tools available to you for your grants research efforts.
The Pima County Public Library subscribes to two databases with grant opportunities for nonprofits:
Foundation Directory Online: The premier funding information database includes over 130,000 U.S. foundations and corporate donors, 1.8 million recent grants, and nearly 500,000 key decision makers.  Here's a quick overview of how to use the database.
Arizona Guide to Grants: The database contains detailed profiles on more than 1,800 corporations and foundations with a history of making grants to Arizona nonprofits, schools, and other community groups. There is a limited demo version that you can explore online.
Come in to any branch of the Pima County Public Library to use these two databases on one of the library computers or through our WiFi. Please make sure you log in to the databases through the library's website when you're doing your research.
If you need hands-on assistance looking for a grant, come to one of our Grants Databases Open Labs at the library.
There are additional free online trainings related to writing your grant proposal once you've found your potential funder available on Grantspace for you to access anywhere.