Abbett has their fi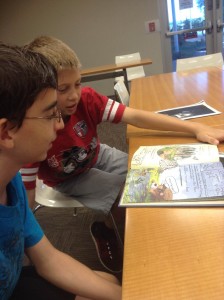 rst two students of the season! 7th grader Tommy and 5th Michael started attending Abbett's ReadStrong program this Fall, and are delighted that it's resumed. They had a blast reading 'Under the Rug' in The Chronicles of Harris Burdick, and Battle Bunny.


ReadStrong helps them work with a trained reading tutor, using a high-quality computer software program, Achieve 3000 in combination with just-right books to gain reading ability. Welcome to Tommy and Michael!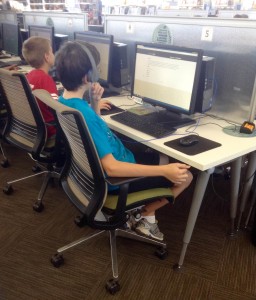 If you or anyone you know is interested in attending ReadStrong at Abbett, the program is held Sunday's from 3-4:30pm at Wheeler Taft Abbett Sr Library. Find all our ReadStrong hours in our event calendar. Use the checkboxes on the left to limit to a location convenient to you.