It's National Library Week! And although it's not a normal week at all, we want to celebrate with you. Here are some ideas for getting your library party going this week.
Take part in the haiku challenge
In addition to April being the best weather month, it's also National Poetry Month. Why not show your library love by writing a haiku? The haiku challenge topic this week is books, reading, and libraries, appropriately. Read about the challenge and send us your haiku!
Visit the always-open digital library and grab an eBook or audiobook
Getting digital books has never been easier for FREE with your library card. Best of all, there are apps you can use on your phone or tablet which make finding and reading a pleasure.
If you haven't tried it yet, what better week than National Library week? See all of our eBook and audiobook services and get some great recommendations.
Take advantage of Ancestry.com's freebie
Normally a library can only offer Ancestry.com inside our buildings, but while we're all in stay-at-home mode, the good people over at Ancestry have made the premier genealogy product free to use at home.
Find birth, marriage, death, and military records, and build your family tree with this temporary at-home access.
Binge some new stuff
Have you exhausted your streaming services' offerings? It's hard to believe anyone could, but you might just be bored with what you have, right? Believe it or not, we have free streaming video, and we have a lot of it.
Visit our Movies & TV page to see everything we have -- your favorite British shows, indies, documentaries, kids' stuff, concerts, and even Spanish telenovelas and series.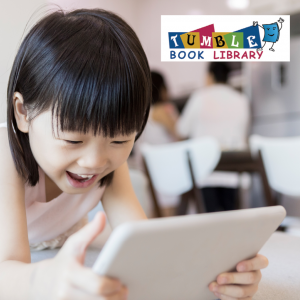 Go on a journey of discovery with your kids
Even while we're closed, we're making sure to take care of your family's needs. We have great read-alongs for kids Birth to Five, ways to entertain and enrich your kids' days at home, school resources and recommended reads for all of your tweens, and ways for your teens to explore, learn, and hang out. 
We invite you to take some time, like we do every day, to celebrate what libraries mean to all of us.
Happy National Library Week, friends!